Winners of the Eat Game Awards being recognised Today 
Celebrating truly wild British produce the awards, in association with Purdey and Taste of Game, are being announced over social media today following the cancellation of the ceremony in line with government advice.
Dan Jago, Chairman of Purdey said: "Purdey and Taste of Game received an incredible number of nominations this year and those that went through to the final fully deserve their success and recognition. The Awards acknowledge wild game as a part of our heritage and there could not be a better time to support our small businesses;  butchers, farm shops and game producers who are creating new ways for us all to enjoy wild game, particularly in these difficult times.  Congratulations should go to everyone who was nominated."
Annette Woolcock, head of the Taste of Game initiative, said: "Under the current circumstances it is a joy to be able to celebrate and reward those businesses that care about truly wild British produce. Those that go the extra mile in the knowledge that you cannot beat wild game for sustainability, health and taste."
The awards now in their second year include 13 categories. The 'Champion of Champions' award is voted on by a panel of judges, the 'Best Teacher' award is voted on by BASC schools changer project, the rest are decided on by public vote.
About our 2019 Sponsors
Headline Sponsor for 2019
James Purdey & Sons Ltd. has been making the finest shotguns and rifles since it was founded in 1814, and has offered a selection of high quality clothing and accessories since 1974. The company, which holds three Royal Warrants, has been based with its main retail premises in Mayfair, London since 1883 and its workshop in Hammersmith, London since 1979.
www.purdey.com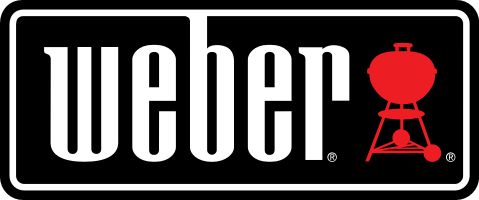 Over 65 years ago, George Stephen cut a metal buoy in half, and then added a grate & three legs, thus creating the iconic kettle barbecue. Ever since then we've been making grills of the highest quality.
However, we don't just manufacture barbecues. In fact, we say, "we're not metal benders, we're in the entertainment business." And that's because we're driven by the same passion that inspired George back in 1952, to improve the whole barbecue experience.
Our comprehensive range of high-quality grills & innovative accessories make lighting, cleaning & cooking on your barbecue effortless. And we're committed to ensuring that Weber owners get the most out of their barbecues. We teach how to barbecue the Weber Way through our range of cookbooks, recipes, apps and even hands-on barbecue courses at the Weber Grill Academy.
www.weber.com
BASC is the largest shooting organisation in the UK, with a membership of over 152,000. It has specialist teams covering all areas of shooting and is the only organisation with a full-time firearms team. BASC works to promote and defend shooting and provides a   reliable, honest and evidence-based source of information.
Scotland's Natural Larder encourages people to make the most of locally-sourced and sustainably harvested and hunted wild food.  It is a partnership between Scottish Natural Heritage (SNH) and the British Association for Shooting and Conservation (BASC) providing best practice support so people can safely identify, handle, prepare and cook food from nature, as part of a balanced diet.
The Lincolnshire Game Company purchases all types of game - including pheasant, partridge, pigeon, mallard, teal, woodcock, rabbit, hare and venison. They process all game into high quality products.
www.lincolnshiregame.co.uk
About our 2018 Sponsors
Established in Yorkshire in 1997, Dovecote Park is proud to supply the very finest British beef, veal and venison to Waitrose supermarkets nationwide. Sourcing directly from the Dovecote Park/Waitrose producer group, the company prides itself on maintaining the highest standards of animal welfare and husbandry.
For four generations, the Baxter family have been handing down their expertise to produce some of the UK's finest soups, preserves, condiments, beetroot and chutney.
Founded in 1698, Berry Bros. & Rudd is Britain's oldest family-owned wine and spirits merchant. With two Royal Warrants, more than 300 years of history and six Masters of Wine, we are proud of our world-class reputation for exceptional wines and spirits.
Visit us at 63 Pall Mall or online at bbr.com
Shepherd Neame is dedicated to brewing great beer and running the best pubs. Just as our beers span the range of classical, heritage and modern, so our pubs reflect the character and diversity of their locations.
Just Cartridges was founded in 1999 and is now by far and away the largest cartridge supplier in the UK accounting for about 20% of all game cartridge sales, by offering nationwide next day delivery.
The Wren Press was established in 1985 as a family business, founded on using the very best traditional techniques and skills combined with the finest modern technology. It is now regarded as England's leading luxury stationers.
The Stratstone brand sits proudly along side over 20 of the world's premium automotive manufacturers. Stratstone delivers fantastic products and outstanding service and has national coverage and this scale affords the group great opportunities to share its best practice and expertise of the luxury and specialist car markets and offer the Stratstone experience countrywide.
https://www.stratstone.com/new-cars/land-rover/
The Field gives its readers the best, whether it's guns, rods, writing or photography. We like to think it's like a great party – entertaining, informative and provocative.